Darcie Renée Frackenpohl was the only teenage victim of serial killer Roger Kibbe.
Case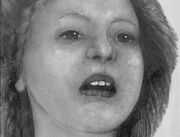 Frackenpohl's decomposed body was discovered near Lake Tahoe in California. She had run away from her home in Seattle, Washington. Her body remained unidentified for a few months, which was not included in the episode.
Post-episode notes
Roger Kibbe was murdered in prison on February 28, 2021. He was 81.